abstract painting course with knife in Biot
Learn to paint with a knife and discover Abstract Art.
Cours privés individuels.
Nathalie Nadal-Olivié, a painter, offers her Painter Nathalie Nadal-Olivié, offers her abstract painting classes with a knife in biot in her Workshop / Art Gallery.
By following the advice of the Painter installed in Biot, you will discover the immense resources that are in you, allowing your imagination to take control of your creativity.
Passionate about the original techniques of the Knife of the Artist Painter from Biot, you will learn to sublimate the shapes and colors to project out a work from yourself.
Gradually, at your own pace you will see progress increase and as your style is defined, stronger and safer.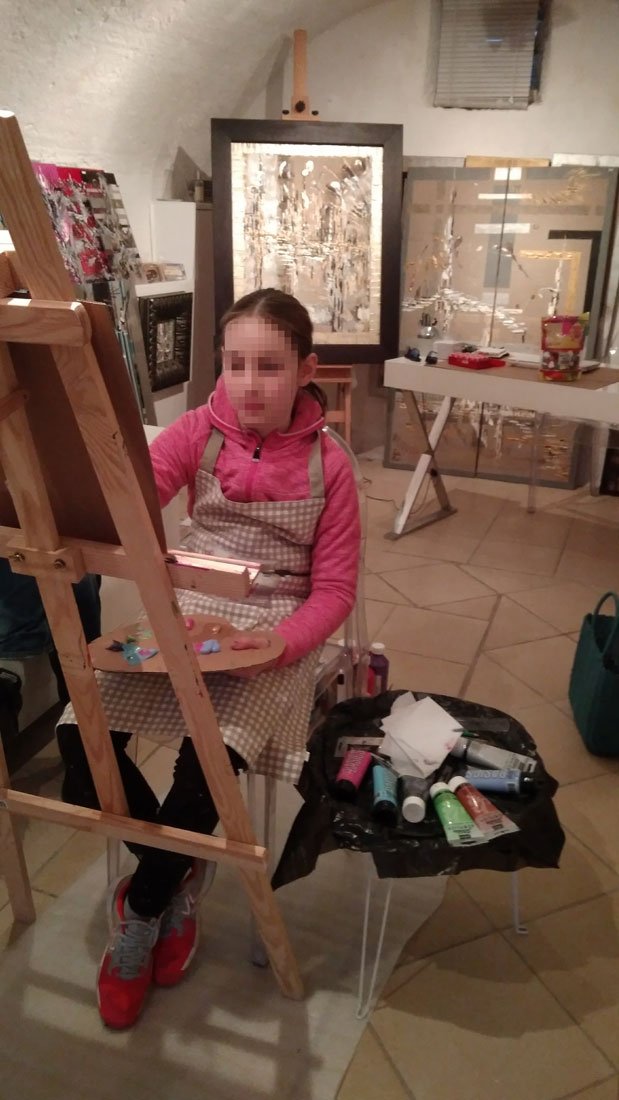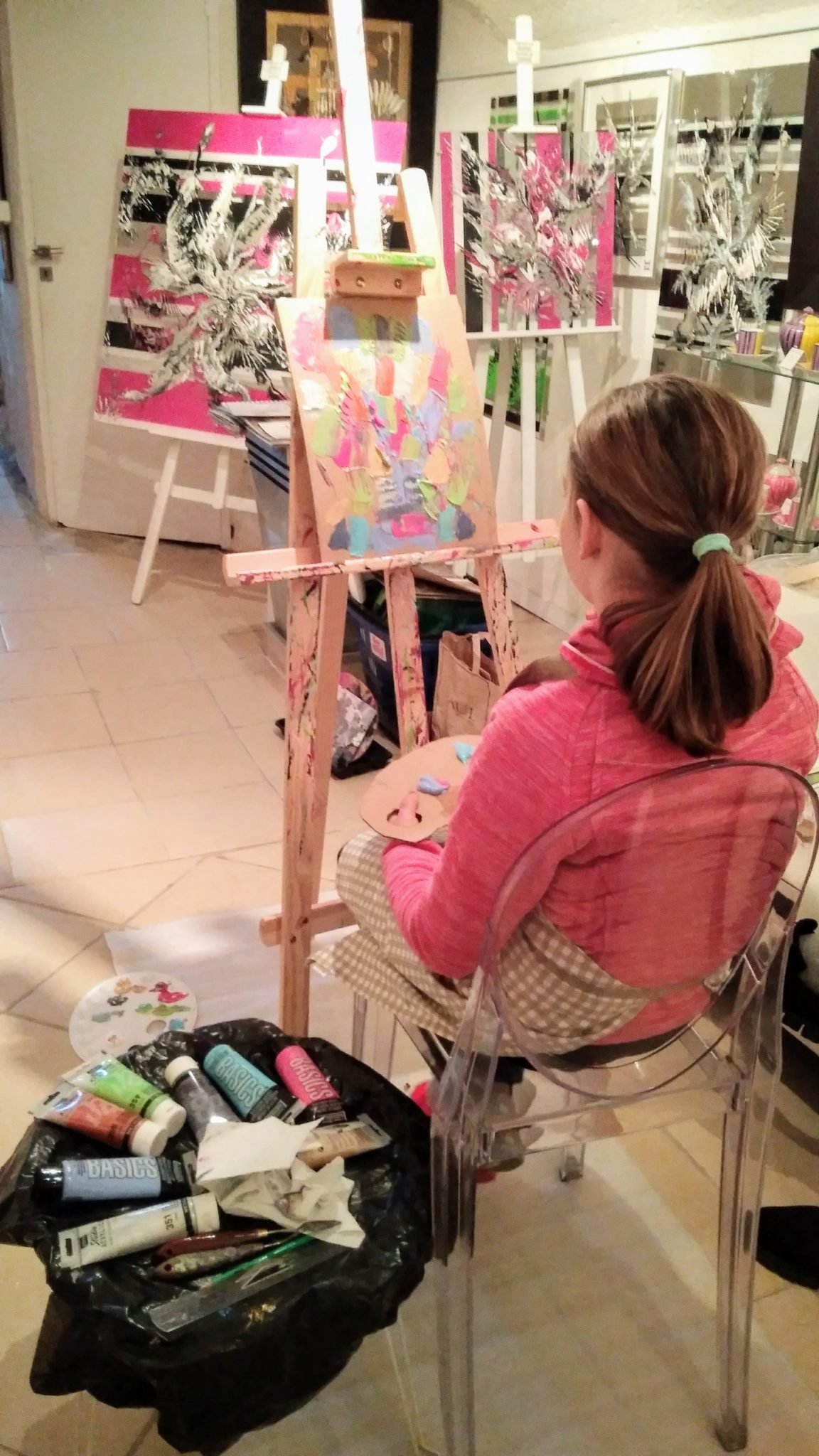 Nathalie Nadal-Olivié, Artiste Peintre à Biot, vous fera découvrir à votre rythme les techniques de la Peinture Abstraite au couteau.
On your easel, following her relevant tips you will learn to paint with a knife. Pictorial tool, the painting knife is used in painting for place touches of paint at a specific spot on the canvas. He replaces the brush or the brush. The painter Courbet is generally recognized as a pioneer of this technique.
You would also discover the artworks of the painter Nathalie Nadal-Olivié, in her Art Gallery in Biot, paintings also made with a painting knife.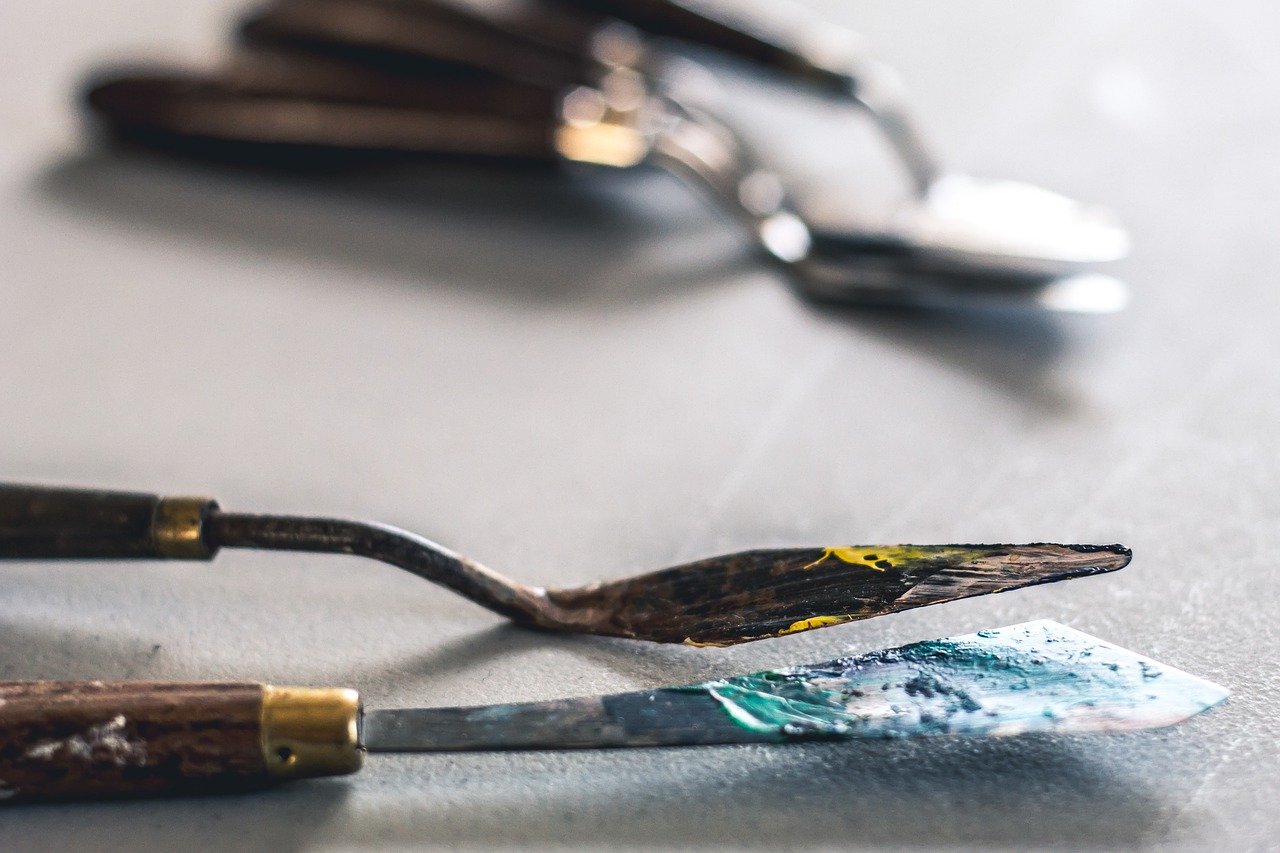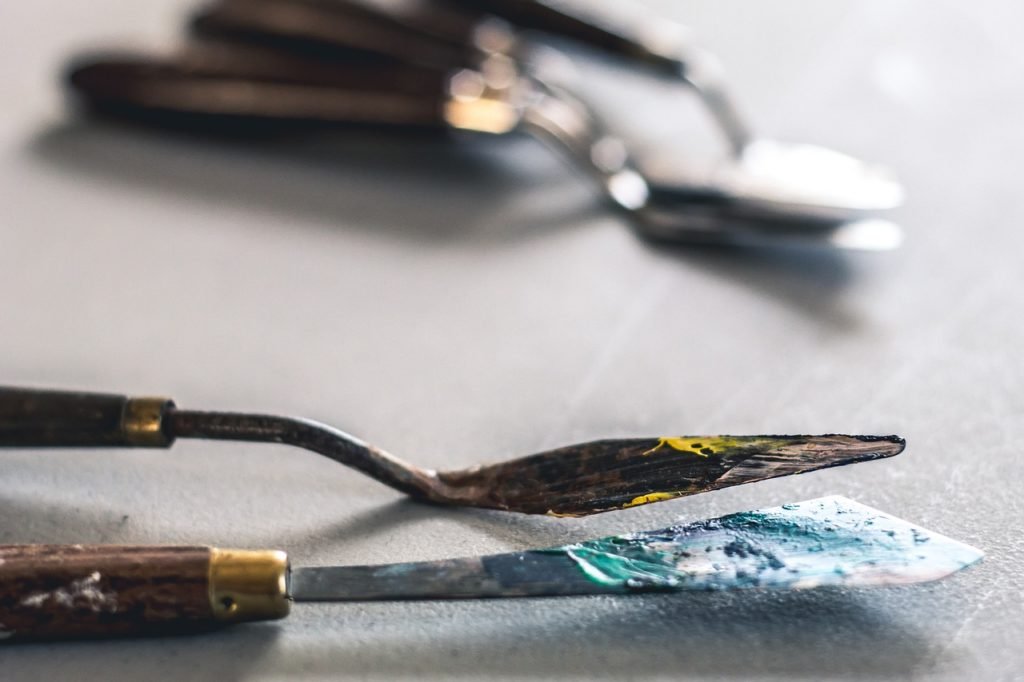 Acrylic painting with a knife is a technique which, when it is as well mastered as by the Artist Painter Nathalie Nadal-Olivié , makes it possible to sculpt the painting to reveal its fullness, borders and various forms. The paint is then "compressed" against the support and gives rise to surfaces, lines and contours in relief. Each line becomes an imprint and each imprint an emotion. The keys are then precise or light, strong or airy, deep or tinged with delicacy.